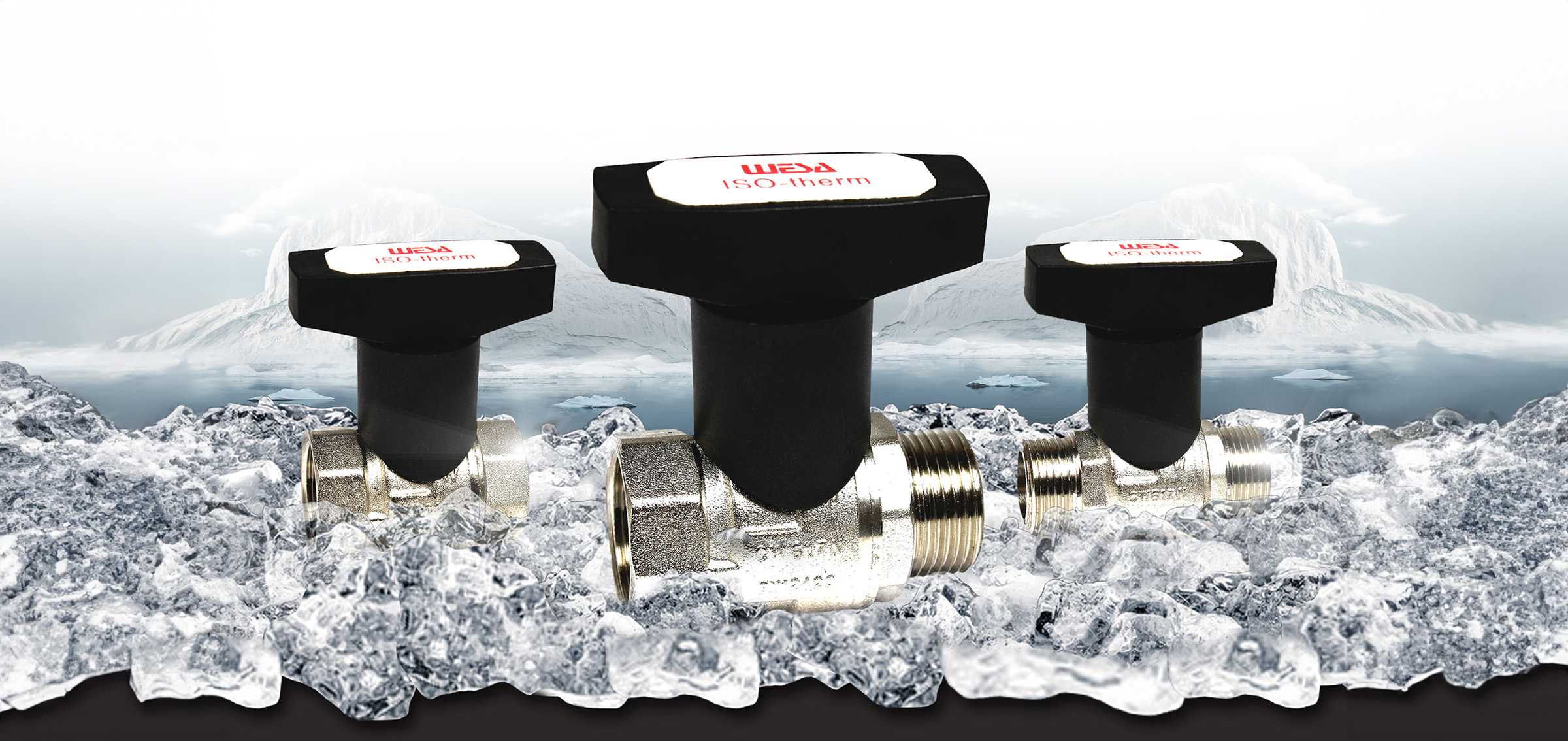 ISO-Therm ball valves designed for cold application
01.08.2023
ISO-Therm ball valves for cold application
Highest precision, proven WESA quality and an efficient design allow the use of our ISO-Therm ball valves in temperature ranges from -20°C up to a maximum of +150°C.
The plastic handle is equipped with an additional insulating sleeve. It perfectly adapts to the contours of the ball valve and can be firmly bonded with additional (on-site) insulation. This reduces energy losses and the ball valve can still be operated even with the insulation. In addition, the formation of condensation on the handle is reduced. Less moisture means improved protection against corrosion and malfunction.
 The enhanced ISO-Therm handle also contributes to improved stability and handling and ensures additional safety when operating the fitting. Compared to conventional aluminium or steel handles the plastic handle significantly reduces the overall weight.
Download Datasheet_ISO-Therm-ball_valve_685
Download Datasheet_ISO-Therm-ball_valve_686
Download Datasheet_ISO-Therm-ball_valve_687
We will be happy to prepare a customised quote for you, and are available to answers any questions you have at any time. Call us now or leave us a message. We are happy to hear from you.
If you have any questions, please feel free to contact us at any time.